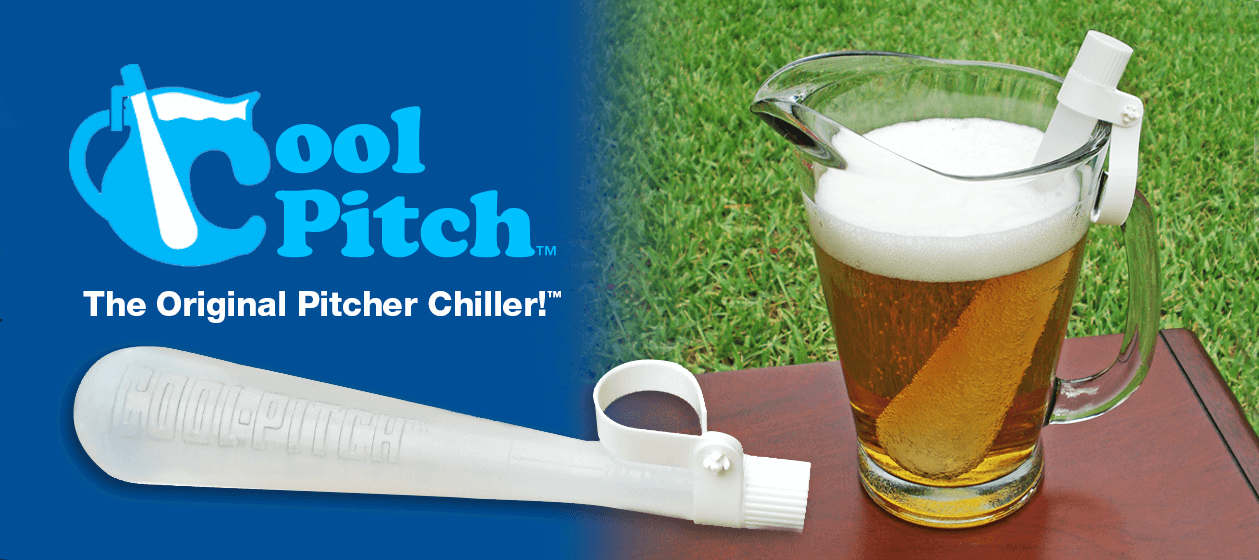 Keeps beer & other beverages chilled without diluting the taste with ice!
Cool-Pitch™ Company manufactured the first bat-shaped pitcher chiller in 1993. Today, there are other manufacturers that sell knockoffs (from China) that break. These cheap imitations can't compare to the Cool-Pitch™ which has a 2-Year Warranty on all components!
The patented design of the Cool-Pitch™ includes these noteworthy features and benefits:
Easy to use—Just add water, freeze, place in beverage, and hook to pitcher's handle.
Efficient—Keeps the temperature of beverages under 40⁰ F for 90 minutes.
Versatile—Adjustable Hook fits all pitchers and stays in place while pouring.
Durable—2-Year Warranty on all parts. Copycat products break with just a few uses.
Sanitary—Constructed entirely of FDA approved materials.
Neat—Replaces messy, makeshift devices such as bags and cups of ice.
Convenient—Each dozen includes a Storage Basket and occupies a space of only 12"x8"x4".
The Cool-Pitch™ is available in quantities of twelve (called Dozen Paks).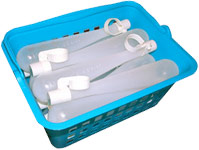 Prices vary depending upon quantity ordered.

Adjustable Hooks are available for $1.00 each
(to replace the broken hooks of knockoffs).
Call 1-800-938-0128 for pricing.